Published: 09 August 2023
Written by The Moss Eyecare Team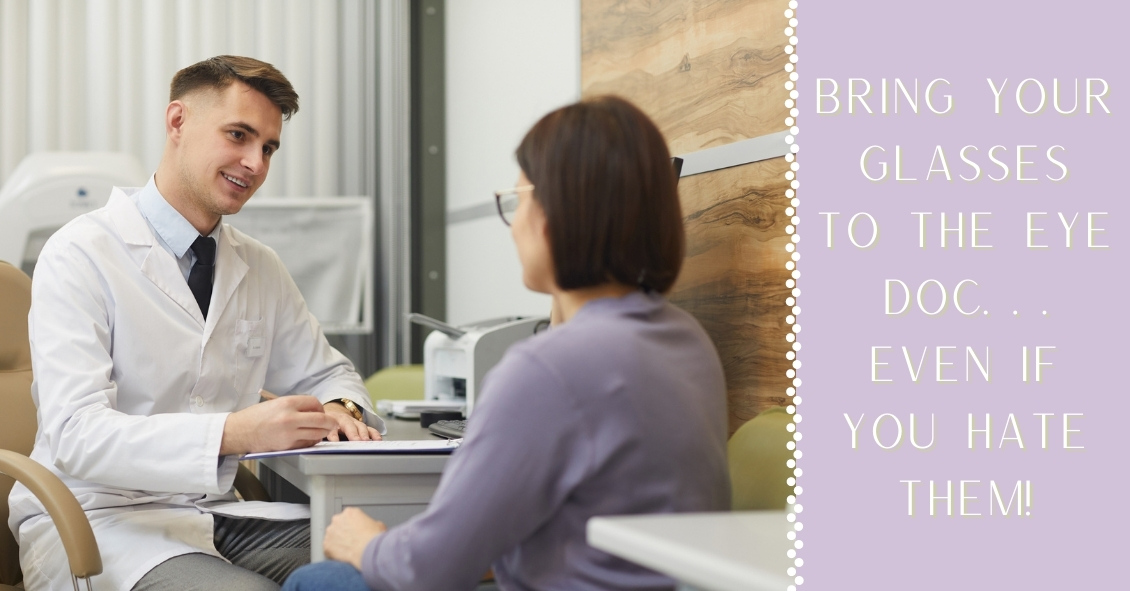 Despite requests that patients bring their current glasses to their office visit, many show up without them.
Sometimes it's an oversight: "I was rushing to get here and forgot them"; "I left them in the car"; "I picked up my wife's glasses instead of mine by mistake." Doctors have heard them all.
Sometimes it is unavoidable: "I lost them"; "They were stolen"; "I ran them over with the car"; "I left them on the roof of the car and drove away and now they are gone."
Frequently,...
Read more: Bring Your Glasses to the Eye Doc...Even if You HATE Them!